The Washington Capitals, who at one point were atop the Metropolitan division, are now fighting to hold on to their Wild Card playoff spot. The Caps are 9-6 in their last 15 games but have lost two straight. Just 11 points behind them are the New York Islanders, clawing their way back into potential playoff contention.
The Capitals woes have been magnified by injuries, average goaltending, and slow starts. Washington has allowed 8 goals in the first three minutes of games this year, the most in the NHL. Playoff games are almost impossible to win when you lose momentum at the very beginning.
Another major issue in Washington has been their record on home ice. Winning home games is important in playoff series and the caps have a mediocre 16-15-5 record at home. I suppose the upside to that is they have the best road record in the NHL at 21-7-5. Perhaps if they can hold onto their playoff spot they can steal some road games against Florida or Carolina.
Goaltending Issues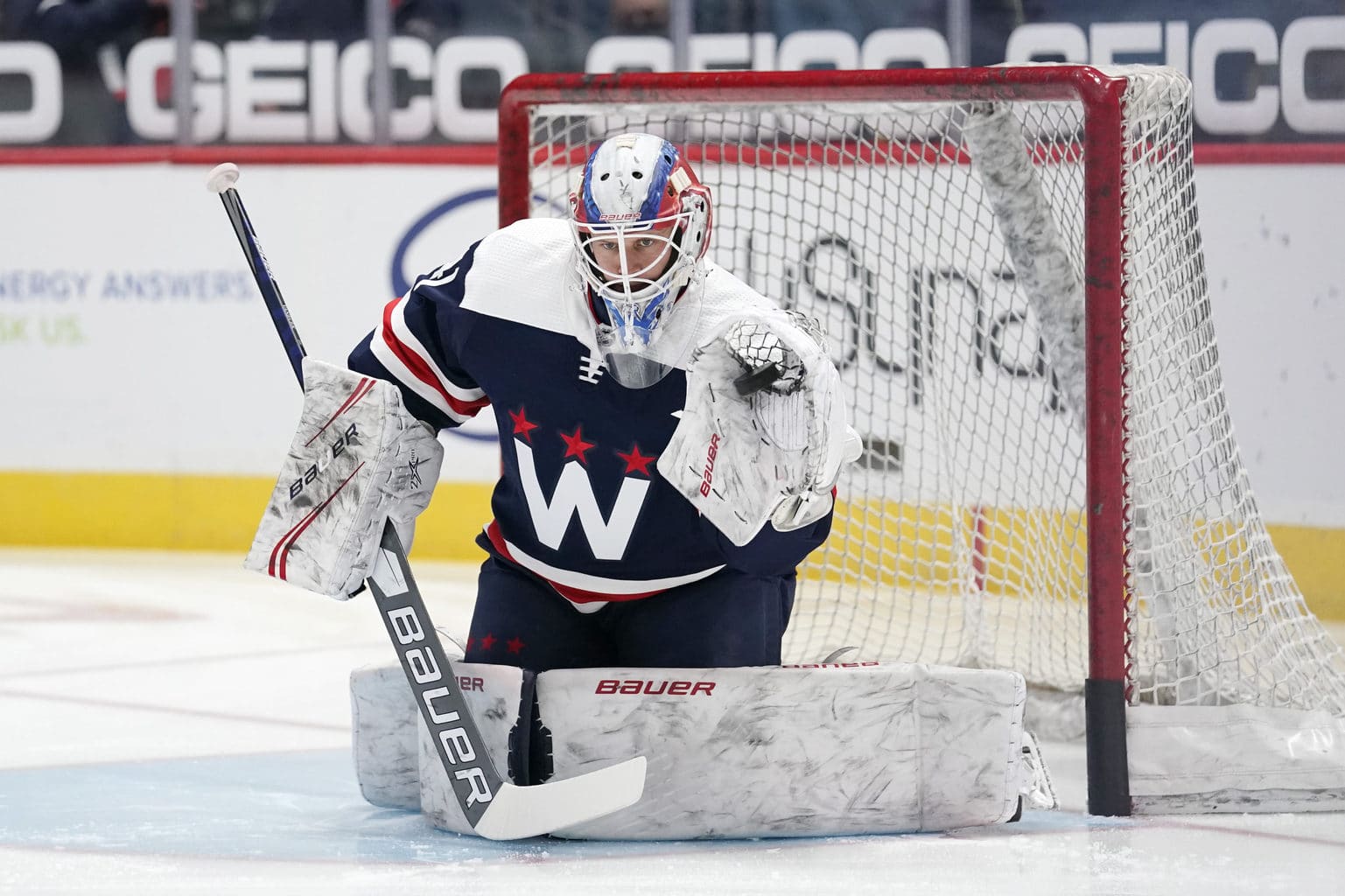 Ever Since Washington let go of Braden Holtby, the Capitals have been searching for a permanent replacement. Originally it was going to be 'The King' Henrik Lundqvist, but his Capitals career was derailed by a heart issue that Lundqvist would thankfully later recover from. He did not continue to play hockey however, and the Caps needed another new netminder.
The Capitals have allowed their young goaltenders Vitek Vanecek and Ilya Samsonov to split time in net, but neither have emerged as a clear and capable starter. Early in the year Samsonov looked reliable and quick, but has allowed quite a few easy goals over the season and gets out of position very easily.
Vanecek had a rough start to the season but helped the team bounce back in March. He won six straight games to start the month including three games with a .935 save percentage or better. Unfortunately he's been slow since, allowing 19 goals in his last five games.
Ovechkin's legendary year
If there has been one bright spot for this team and it's fanbase this season it has been Alexander Ovechkin's record breaking season. At 36 years old he's top four in goals in the NHL and has tied Wayne Gretzky for the most 40 goal seasons in a career (Gretzky never did it after turning 30). Ovechkin also is credited with the most power play goals in NHL history.
Ovechkin currently sits at 42 goals on the year which is currently his 11th best scoring season… let that sink in. The Russian Machine has scored 40+ goals 12 times, 50+ goals 8 times, and has the most goals in a season (65) since Mario Lemieux scored 69 goals in the 1995-96 season. He's also the only player since Lemieux in '96 to score 61+ goals in a season.
What has been a painfully average season for the Capitals is brightened just the slightest by D.C.'s favorite athlete having an incredible year. Hopefully 'The Great 8" can keep it up and propel Washington towards a good postseason run.
Washington plays at home against Tampa Bay on wednesday before traveling to Pittsburgh for a road rivalry game against the Penguins. 
---
Join our Discord
to leave a question or comment regarding this article. We have sports fans talking betting all day — every day! JOIN THE DISCORD NOW AND QUALIFY FOR PRIZES & BETTING SWAG!
---