The Minnesota Wild have traded Kevin Fiala, which was not a surprising move. The Los Angeles Kings emerged as a potential suitor with squads like the New Jersey Devils and Ottawa Senators, but they ultimately came away with a top prize for this year's offseason. The Kings gave up the 19th-overall pick in this year's draft and defensive prospect Brock Faber in order for the rights to the restricted free agent.
What does this mean for the Kings, a team that overperformed expectations and took the Western Conference runner-up to seven games in the first round? A team without a point-per-game scorer toward the top of their score sheet? A team that now has a point-per-game scorer — albeit, with some playoff performance questions — with fresh scenery and a hefty extension. 
Kevin Fiala on the Books and Lines
Fiala's new deal with the Kings lasts him until he is 33 years old, coming in at seven years and just under $8 million annually. The Kings had cap flexibility versus a Wild squad that had no room in its cap whatsoever. While this is the big prize for LA this offseason, depending on Fiala's salary structure, they still have around $12 million in cap space. The Kings get their guy and have the ability to grab one or two more pieces to supplement their core. 
LA's lines for next year aren't solidified yet, but Fiala figures to be the Kings' top left winger right away. This probably moves Alex Iafallo to the second line and Carl Grundström down to the third. With Dustin Brown retiring, this could be as seamless as moving a couple guys down and plugging Fiala in. Grundström is an RFA this season while Iafallo is under contract for three more years. 
Kevin Fiala on the Score Sheet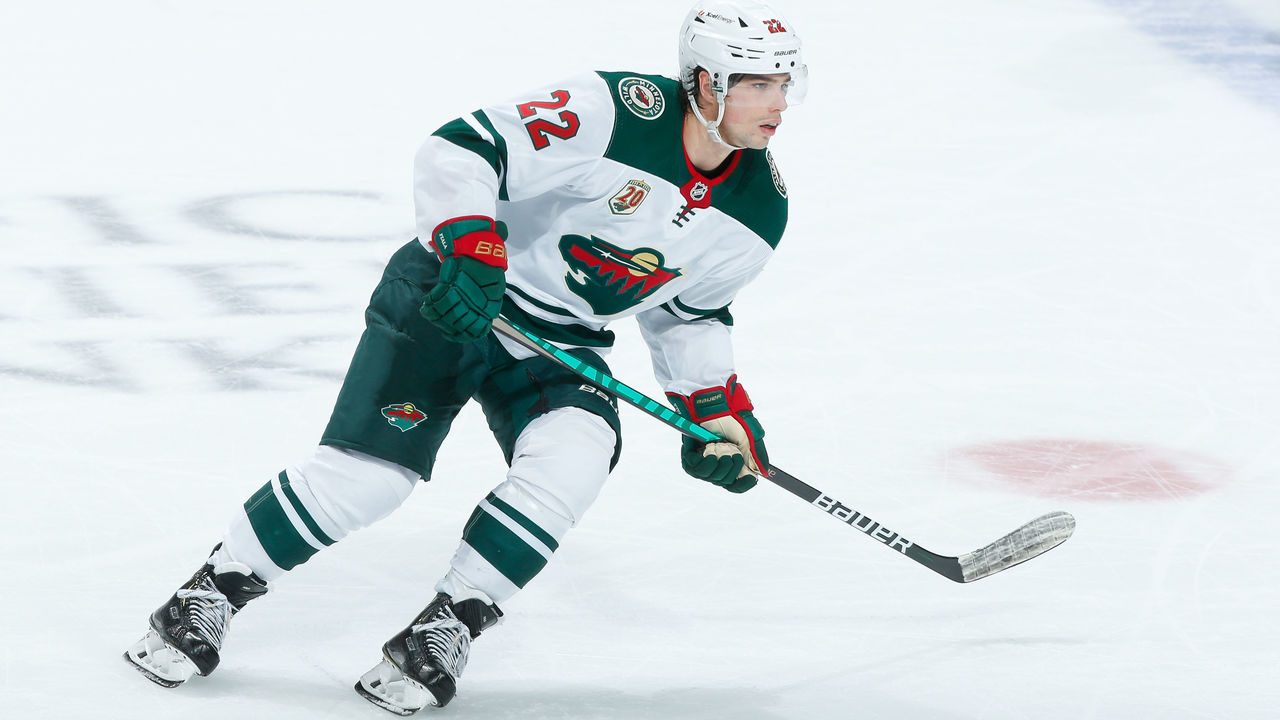 The Kings were in the bottom ten of all NHL teams in terms of goals scored. LA's 235 goals scored is ten goals below the Devils, the next highest-scoring team. The opposite and equal reaction to that production was that the Kings kept the puck out of their own net, giving up just 232 goals. Having a squad in the same company as the St. Louis Blues, Colorado Avalanche, and Tampa Bay Lightning should be cause to add more offensive pieces. Fortunately, the Kings now have a go-to, elite scorer in Fiala. 
It may not be a guarantee that Fiala has a season as good as last year's, but he's in a very good position. If the lines for the Kings down the stretch are any indication for next year, Fiala will probably play with Anze Kopitar and Adrian Kempe. 
Kempe was LA's go-to guy when they needed a goal, putting up 35 in 78 games played. But his expected goals mark of 30.3 shows he slightly overperformed against his underlying stats. Fiala's all-around offensive game should pair well with Kempe on the other wing. Fiala posted 28.3 expected goals, along with primary assists on 31 of his 52 apples.
While this move doesn't make the Kings an automatic contender, they are now positioned to make a run at the top of the Pacific in the coming years. They still need depth and a long term answer in net, but this gives them top-tier talent to make an impact right away with plenty of room left to sign more top talent in the future.
The Kings now have one of the brightest futures in hockey with the elite Kevin Fiala on their squad. They are in great position to win a division title, something they've done just once in franchise history.
Although I think they would much rather add a third Stanley Cup if they had to choose between the two.
---
Join our Discord
to leave a question or comment regarding this article. We have sports fans talking betting all day — every day! JOIN THE DISCORD NOW AND QUALIFY FOR PRIZES & BETTING SWAG!
---